The Supreme Court of Victoria warmly welcomes the appointment of Justice Karin Emerton as President of the Court of Appeal.
Justice Emerton will commence in the role on 16 July 2022, succeeding Justice Chris Maxwell who recently announced his retirement.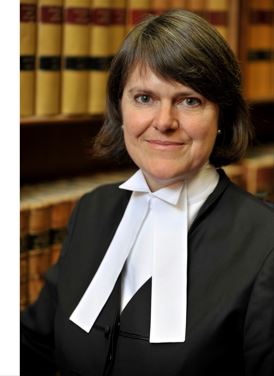 Justice Emerton has served as a Court of Appeal judge since 2018. Prior to that, her Honour served as a judge in the Trial Division, a position she held since 2009. During this time, her Honour was also a member of the Victorian Law Reform Commission (in 2010 and 2011).
Before being appointed as a judge of the Supreme Court, Justice Emerton was Crown Counsel for over two years. Her Honour was appointed as Senior Counsel in 2007 after practising at the Victorian Bar for over 13 years.
Justice Emerton will become the first female in the Court's history to hold the role.
The Supreme Court of Victoria warmly congratulates Justice Emerton on her appointment.
Published on 21 June 2022
READ MORE NEWS FROM THE SUPREME COURT